Gardening is all about making you happy. We get it! And the best thing about gardening is that no one can tell you what to do in your own backyard, but we still want to share some trends with you for inspiration.
Here are our top three trends in garden design: Intentionality – Considering how everything—each plant, piece of garden art or furniture, structure, material, pot and more-contributes to your space as a whole; Living Whole Gardens – Creating spaces where people live and work together on an integrated site; Garden Housekeeping – Making sure every part of the garden has its place.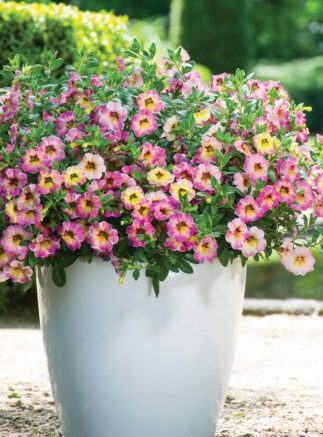 Intentionality
Creating a beautiful garden is an art form, and like any other form of art, it takes intentionality. When you're planning your garden, be sure to consider how every element will contribute to the whole. From the plants you choose to the color of the pots, everything should be intentional.
Living Whole Gardens
Gardens have long been used as spaces for relaxation and escape, but in 2022, they'll also become places for people to live and work together. With advances in technology, we'll see more gardens that integrate living and working spaces into one cohesive whole. This will create a more sustainable and efficient use of space.
Garden Housekeeping
In order to maintain a beautiful garden, you'll have to keep up with the "cleanup crew" – the gardeners and landscapers who manage plant health, turf care and debris removal. This means having a regular maintenance schedule that works for you. It will be important to maintain cleanliness in your garden so you can enjoy it as much as possible.
At the end of each season: 1) As soon as it's done blooming, get rid of faded annuals; 2) Turn pots right side up and stash away any that won't be used again until the following year; 3) Store long-handled tools in a shed or garage; 4) Clean and oil all tools, then hang them up or put them in a tool box.
In the Spring Garden: 1) Order seeds and plants; 2) Start seeds indoors; 3) Sharpen blades on tools.
In the Summer Garden: 1) Weed; 2) Water; 3) Harvest vegetables and fruits.
In the Fall Garden: 1) Remove dead plants; 2) Mulch flower beds and trees; 3) Store pots and furniture.
We hope these trends inspire you to get creative with your garden this season! Happy gardening!